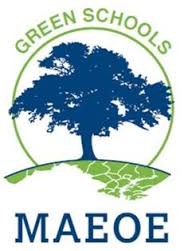 The Green Schools Program is the regional gold standard for going green. By "greening" our schools, we provide a healthy environment for both students and staff, improve academic performance, and save money which can then be spent on educational resources. Through an environmentally-based education, children can be taught the impacts behaviors have on their local and global communities, empowering them to become better stewards of the planet and the future. Schools must recertify every four years to remain current.
Why go green?
Going after recognition as a Green School motivates your school community to achieve a big, transformative environmental goal! It's an engaging, exciting, and inspiring way to forge connections between students, staff, and neighbors. You can do it, and we want to help!
There are multiple rewards and incentives for becoming a Green School:
School-wide or Center-wide pride in environmental activities
A structure for encouraging community partnerships
Visibility as a model for other schools and for the local neighborhood.
Statewide and local recognition
A Maryland Green School Flag
A native Maryland tree from the Maryland Department of Natural Resources (DNR)
Read the Study of Green Schools & Students Academic Achievement Report and learn how becoming a Green School could accelerate students' performance in the classroom!
How can my school become a Green School?
There are five strategies to help guide students and administration to becoming a green school
Incorporate sustainability into curriculum and activities
Build and retrofit green school buildings
Adopt a green facilities management guide for school operations
Implement a teacher training and certification program for sustainability
Recognize schools making strides in sustainability
Form a "Green Team" made up of staff, students, and volunteers and see what you can do to make a difference!
The deadline for submission of "Intent to Apply" form and fee will be in winter 2016/2017.
Reach out to us for examples, ideas, connections, and help with the application process or apply for a Green, Healthy, Smart Challenge Grant to get funding for environmental efforts at your school! Contact Abby.Cocke@baltimorecity.gov or 410-396-1670.
Additional Resources
Guide on Getting Started
Green School Pre-Assessment
Application template
Examples of past applications
Green School Resources
MD Green School Review Rubric
Apply for a Green, Healthy, Smart Challenge Grant
What are green schools doing?
Who's green?
Forty-two schools (32 public, 10 independent) in Baltimore City are certified Maryland Green Schools as of 2016. Schools that newly certified or re-certified in 2016 are in bold below. Links lead to online Green School applications where you can see detailed examples of the school's work.
Congratulations to our Green Schools — we are so proud of your leadership!
Academy for College and Career Exploration (ACCE)
Baltimore Montessori Public Charter School
Benjamin Franklin High School
The Bryn Mawr School (I)*
Calvert School (I)
Catholic High School (I)
Franklin Square Elementary/Middle School
Friends School of Baltimore (I)
The Green School of Baltimore
Green Street Academy
Highlandtown #215 Elementary/Middle School
John Eager Howard Elementary School
Roland Park Elementary/ Middle School
St Elizabeth School (I)
St. Casimir Catholic School (I)*
Thomas Johnson Elementary/Middle School
Waldorf School of Baltimore (I)
Windsor Hills Elementary School
(I) = Independent.
* = Sustained (this means that the school has recertified three times, and is now considered a Green School in perpetuity).