Homegrown Baltimore is an initiative of the City of Baltimore to increase the production, distribution, sales, and consumption of locally grown food within the city. It includes three components: Grow Local, Buy Local, and Eat Local.
Grow Local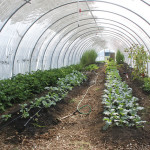 Homegrown Baltimore: Grow Local is an ambitious urban agriculture plan to support and expand the production of locally grown food in Baltimore City. The plan documents the history, benefits, and types of urban agriculture in Baltimore; lays out current local urban agriculture efforts and the policies that affect them; and identifies challenges and provides recommendations for creating a more robust urban agriculture sector for our city. All types of food production, from backyard gardening to commercial farming, are considered. The plan was led by the Baltimore Office of Sustainability (BOS) and was adopted by the Baltimore City Planning Commission in November 2013.
Buy Local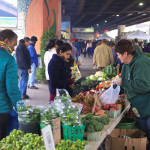 Buying local involves linking local food producers, both urban and rural, to consumers and marketing opportunities. Buy Local addresses sales and distribution of locally produced foods, including bringing fresh local produce to food stores, ensuring that urban farmers and gardeners have opportunities to sell their produce at farmers' markets and public markets, and connecting local farmers with schools and other anchor institutions, including universities and healthcare institutions.
Eat Local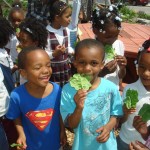 Eat Local involves encouraging consumers to purchase the healthy, fresh foods produced by local urban and rural growers. Strategies include promoting participation by City employees in community supported agriculture, promoting public education about healthy eating, nutrition, and cooking, and supporting the school district in developing food processing and farm-to-school capacity.
Other Buy Local Partners:
Great Kids Farm
Baltimore Integration Partnership
Maryland Farmers Market Association
Baltimore Office of Promotion & The Arts
Other Eat Local Partners:
Days of Taste
Maryland's Best
Slow Food Baltimore
Cooking With Heart Kitchen