The Food Desert Retail Strategy is one component of the City's comprehensive agenda to increase access to healthy affordable foods. Stimulating food retail development and expanding access to healthy food in underserved areas can be a holistic way to address multiple disadvantages, such as high unemployment and poor diet-related health, by reinvesting in the health and viability of communities. Based on in-depth analysis of the food environment and underlying factors, BFPI developed the Food Desert Retail Strategy to formalize approaches to overcome known healthy food access challenges and barriers. BFPI understands that supermarkets are not the only solution to increasing access to healthy staple foods and developed additional tactics to support other types of retail.
This strategy will reduce the number of people living in food deserts and grow the economy using five key approaches:
Attract and Retain Supermarkets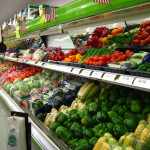 BFPI will ensure that existing supermarkets continue to serve all of Baltimore's residents, including those traveling from food deserts; as well as work to attract new supermarkets where there is retail leakage. Strategies include targeting supermarket development toward areas that will have the highest impact on food access, considering proximity to food deserts, zoning designation, and population density; developing financial and service-based incentives to attract and retain supermarkets in and near food deserts; and providing hands on technical assistance through the development process. In January 2016, Baltimore City enacted the Food Desert Incentive Area Personal Property Tax.
More about incentives and the Food Desert Incentive Area Personal Property Tax.
Improve Non-Traditional Grocery Retail Options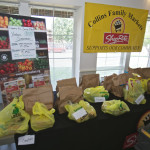 While they remain most residents' primary food source, supermarkets are not the only point of access in the food environment and may not be appropriate for every neighborhood. Therefore, BFPI created healthy food retail strategies, such as the concept of "supermarket alternatives", for small grocery stores, corner stores and convenience stores; and to expand innovative community-based programs like the Virtual Supermarket Program to ensure all residents have access to affordable healthy foods.
More about our innovative community-based programs
Improve Healthy Food Availability in the Public Market Setting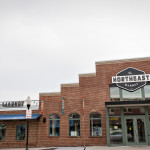 As anchors in the food environment of Baltimore City, BFPI supports the merchandising plans of the public markets to emphasize a market basket of fresh healthy staple foods in order to eliminate food deserts in several neighborhoods.
Avenue Market in one of the city's public markets and plays a crucial role in increasing food access in the Upton Neighborhood. Through BFPI's efforts, the Baltimore Public Market Corporation was awarded the Local Foods, Local Places grant, which provided the market with technical assistance from consultants and government agencies, including the Environmental Protection Agency and Department of Transportation, to create an action plan to achieve a wide range of goals to revitalize the market and surrounding area.
More about BFPI's work with the Baltimore City's public markets
Expand Homegrown Baltimore to Serve Food Desert Neighborhoods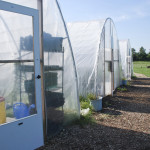 BFPI will work with partners to increase Federal Nutrition Assistance Programs at farmers markets, expand land leasing initiative for urban farmers on vacant lands, create economic opportunities for urban farmers such as the city's employee wellness Community Supported Agriculture, and support local food entrepreneurism through the Baltimore Food Hub.
More about the Homegrown Baltimore Employee Wellness CSA
Develop Transportation Strategy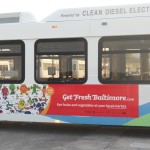 BFPI continues to refine the Food Desert Retail Strategy based on current and future needs, and has identified a transportation strategy as the next necessary step. Based on national data and qualitative interviews, the majority of Baltimoreans prefer to do the bulk of their grocery shopping at a full-service supermarket. As many food deserts are in residential areas and not all communities are able to support a full-service supermarket, BFPI will develop a transportation strategy to assess public transit and other means of transportation, and develop strategies to bring people to food and to bring food to people.