Disaster Preparedness and Planning Project (DP3)
Baltimore will be a city whose daily activities reflect a commitment shared by government, business, and citizens to reduce or eliminate impacts from current and future natural hazards
Background
Created in 2013, the Disaster Preparedness and Planning Project Plan develops a unified approach to hazard mitigation and climate adaptation. The Federal Emergency Management Agency (FEMA) requires every local jurisdiction to adopt an All Hazards Mitigation Plan (AHMP). DP3 was created as a manner to address existing hazards while simultaneously preparing for those predicted by climate change.
Update
In 2017, we released a status report on DP3 that summarizes highlights of our work so far, identifies priorities ahead, and scores each action item as to level of completion. Read the report here.
Hazards
In order to determine the appropriate strategies and actions for climate adaptation and hazard mitigation, natural hazards which threaten the City had to be identified. In Baltimore, the following hazards pose a threat;
Flooding
Coastal Hazards—Hurricanes, Sea Level Rise, Storm Surge, Coastal Inundation
Precipitation Variability—Precipitation, Winter Storms, Drought, Dam Failure
Extreme Wind
Extreme Heat
Air Quality
Goals and Objectives
Protect the health, safety and welfare of Baltimore City residents and visitors
Prevent damage to structures, infrastructure, and critical facilities
Build resilience and disaster prevention and planning into all programs, policies and infrastructure
Enhance the City of Baltimore's adaptive capacity and build institutional structures that can cope with future conditions that are beyond past experience
Promote hazard mitigation and climate adaptation awareness and education throughout the city of Baltimore
Become a Community Rating System (CRS) classified community
Strategy Areas
A 42 member Advisory Committee and several working groups focused on four key sectors; infrastructure, buildings, natural systems, and public services. The following sections detail strategies put forth in the plan for each respective area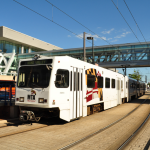 Infrastructure
Maintaining the quality and necessary capacity of the built public infrastructure that services our daily needs will ensure public safety and economic security. DP3 includes strategies to protect our energy, wastewater, drinking water, and transportation infrastructure, among others.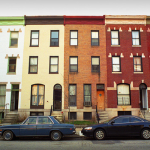 Buildings
Baltimore has a diverse and extensive collection of buildings in the city, many of which have historical significance. These structures are vulnerable to damage from hazards. Strategies within DP3 improve building design and code to protect against hazards and improve resource conservation.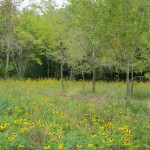 Natural Systems
Natural systems have the potential to be utilized as a mitigation strategy against climate change. DP3 strategies outline utilization of green corridors, preservation of shoreline areas, as well as water supply management tactics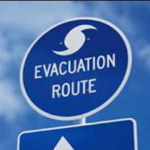 Public Services
Disaster preparedness and distribution of resources, information, and response plans is key to ensuring public safety and mitigating tragic consequences associated with hazards. DP3 creates coordinated planning and communication efforts, as well as education and outreach.
Methodology
The DP3 has utilized the following process throughout plan development:
Identify and profile existing hazards
Conduct and inventory that identifies all assets such as hospitals, schools, etc.
Utilize modeling to identify risk from existing hazards and predicted climate impacts
Complete a vulnerable analysis of identified assets and critical facilities. Identify exposure, sensitivity and adaptive capacity.
Identify actions and recommendations to deal with existing hazards and predicted impacts
Develop implementation plans for these actions, as well as recommendations for stakeholder involvement and funding strategies
Full Text Plans
Due to the size of the Disaster Preparedness Plan, PDF versions for each chapter are available for download:
Executive Summary
Chapter 1: Introduction
Chapter 2: Hazard Mitigation and Climate Adaptation
Chapter 3: Hazard Assessment
Chapter 4: Vulnerability and Risk Assessments
Chapter 5: Strategies and Actions
Chapter 6: Implementation, Maintenance, and Evaluation
Appendix of Resources
Any questions on the Final DP3 Plan can be submitted via email to lisa.mcneilly@baltimorecity.gov.

Resource – Infographics
The following infographics from the American Public Health Association are a great resource for understanding the far reaching effects of sustainability on our community.