---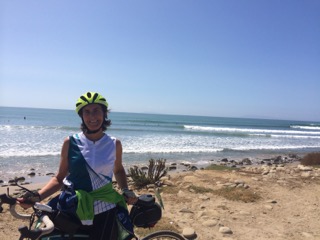 Anne Draddy, Sustainability Coordinator
Anne Draddy has worked for Baltimore City government for 16 years. For five of those, she was an Energy Program Manager working on instituting a $10M low-interest energy efficiency loan program for small businesses and nonprofits and managing multiple $1M grants to conduct building energy upgrades in partnership with nonprofit buildings who serve our poorest residents.
Before that, she jump-started the city's TreeBaltimore campaign, where during her 2-year tenure, she formed close to 100 partnerships and facilitated the planting of 12,000 trees. Because of work, Anne was named Best Do-Gooder by the Baltimore City Paper. Anne managed the Jones Falls Trail, re-ignited the very-active Friends of Druid Hill Park and co-authored the book, Druid Hill Park the Historic Heart of Baltimore. Previous to joining the City, Anne was a Peace Corps volunteer in the Kingdom of Tonga growing kava and trees. She started her career on Wall Street but quickly learned this was not the place to do her best work. She has an undergraduate degree in English Literature and a Master's in Natural Resource Management.
410.396.4556
anne.draddy@baltimorecity.gov
---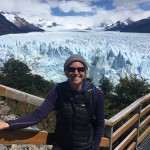 Kristin Baja, Climate and Resilience Planner
Kristin Baja is the Climate and Resilience Planner with the Office of Sustainability at Baltimore City. She is responsible for development and implementation of the City's Disaster Preparedness Project and Plan (DP3) which integrates climate adaptation with hazard mitigation efforts. She is also responsible for climate change communication and outreach, Community Rating System (CRS) certification, resiliency planning and STAR Communities certification. Additionally, Kristin is a Certified Floodplain Manager and assists with floodplain mapping and CRS. She is an active member of the Urban Sustainability Directors Network, Climate Communications Consortium of Maryland, American Society of Adaptation Professionals, and the Baltimore City Forestry Board. Kristin holds a Master of Urban Planning degree and a Master of Science degree from the University of Michigan. In 2016, Kristin was recognized by the White House as a Champion of Change for her work on climate equity and resilience.
---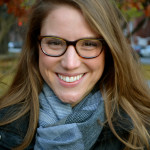 Sarah Buzogany, Food Access Planner
Sarah Buzogany is the Food Access Planner for the Baltimore Food Policy Initiative. Sarah provides direct support to the Food Policy Director and works to implement the food desert retail strategy, analyze policies and best practices, and manage grants.  Previously, Sarah has worked on sustainable agriculture policy at the state and national levels, managed a farmers market, and researched innovative farmer to consumer and nutrition education models. Sarah earned a Masters in Food Policy and Applied Nutrition from Tufts University and holds degrees in Sustainable Agriculture and Spanish from the University of Kentucky. As one might suspect, Sarah's biggest passion is food and she loves to grow, cook, preserve, ferment and pickle anything she can get her hands on.
---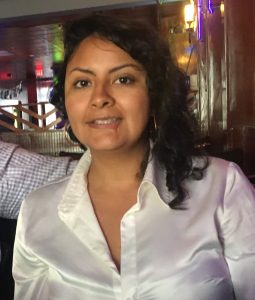 Andrea Calderón, Youth Sustainability Coordinator
Andrea Calderón is the Youth Sustainability Coordinator in the Baltimore Office of Sustainability.  Andrea manages the Green, Healthy, Smart Challenge, a grant program that Baltimore City Public Schools to implement student-led sustainability projects. Andrea also advises High School Youth Environmental Interns who are working to create a network school green teams and identify advocacy issues they can work on collectively.  Andrea has previously worked in four different City Schools and completed two Americorps terms developing the Baltimore Green Schools Network at City Schools.  She has also worked with the Baltimore Ecosystem Study on their Long Term Ecological Research Project in Baltimore and has assisted Recreation and Parks' Canoe and Kayak Program. Andrea is a Master Naturalist and can often be found exploring Baltimore's parks and hiking trails, kayaking the Middle Branch of the Patapsco, or dancing up a storm in Baltimore's eclectic art scene.
---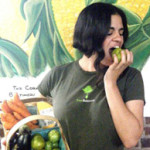 Abby Cocke, Environmental Planner
Abby Cocke joined the Baltimore Office of Sustainability in 2011.  Prior to that, she got a BA in Environmental Studies with a Minor in Writing at UMBC, and worked for five years at the Parks & People Foundation, first as a Community Organizer, and then as the Manager of Community Greening Programs.  Her current work focuses on urban agriculture, green school initiatives, and forest conservation.  She is an Ednor Gardens resident, and grew up just outside the city in Baltimore County.  Her hobbies include biking, growing things, and local theater.
---
Andy Cook, Environmental Planner
Andy Cook is the project coordinator for the Waste-To-Wealth Initiative and the Industrial Opportunity Database.  He joined the Office of Sustainability in 2014, days after receiving his Master in City Planning degree from MIT.  Originally from Towson, Andy spent eight years as a photojournalist covering arts, culture, and education in Baltimore City, and food systems and post-disaster recovery in New Orleans. In his current position, he works to strengthen Baltimore City's re-use economy and create strategies for industrial redevelopment.  Andy is also an urban landscape photographer, avid cyclist, musician, and gardener.
---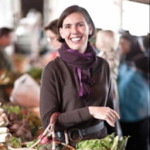 Holly Freishtat, CN, MS, Baltimore City Food Policy Director
Holly Freishtat is Baltimore City's first Food Policy Director. In this role, she created the Baltimore Food Policy Initiative, an inter-governmental collaboration that aims to increase access to healthy affordable food in food deserts in Baltimore City. She is a key advocate at the city, state, and federal level for policies to enhance availability of healthy affordable food in Baltimore's food deserts. Holly has spent over a decade working on food issues in a variety of contexts, experiences that have provided her with an understanding of the food system from the perspective of a nutritionist, an educator, and a farmer. She has a Master's of Science from Tufts University in Food Policy and Applied Nutrition and was a Food and Society Policy Fellow in 2007. Holly's favorite vegetable to grow is Purple Haze Carrots from Territorial Seeds, her favorite dish to prepare is seasonally inspired homemade pizzas, and she loves to try out the new farm to table restaurants in Baltimore and around the country.
---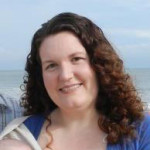 Amy Gilder-Busatti, Landscape Architect and Critical Area Coordinator
Amy's primary areas of responsibility include overseeing the City's Critical Area Management Program and representing the Office of Sustainability on issues and initiatives related to water quality, greening, and urban design.  She has served as the project manager for the development of the City's new Landscape Manual and currently overseeing the update of the City's Critical Area Manual.  Before joining the Office of Sustainability, Amy worked as a landscape architect and land planner with several Baltimore area architecture and engineering firms.  Her landscape architecture and land planning experience includes site design and master planning for residential, mixed-use, and senior living development, educational campuses, and national parks.  She holds a Bachelor of Landscape Architecture degree from Ball State University and a Master of Urban and Regional Planning degree from Morgan State University.  Amy is also a licensed landscape architect in the state of Maryland.  After work and on the weekends, Amy can be found taking her daughter for a walk at Lake Montebello, shopping for fresh produce at the Waverly Farmer's Market, dining at one of the many great restaurants in the Hamilton-Lauraville Main Street area, or working on a knitting project.
---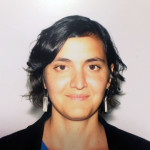 Jenny Guillaume, Environmental Planner and Growing Green Initiative Coordinator
Jenny Guillaume has been the Growing Green Initiative Coordinator since joining the Office of Sustainability in 2014.  Her work focuses on developing sustainable greening strategies for vacant lots and coordinating City agencies, non-profit partners, and residents in vacant lot transformation.  Prior to joining the Office of Sustainability, Jenny worked for the District Department of the Environment in the Watershed Protection Division and Planning and Restoration Branch, where she managed RiverSmart Homes, a residential stormwater management program.  She also has a strong background in urban agriculture and food systems, and has managed urban farms in Washington DC and Brooklyn NY  and helped coordinate a Healthy Corner Store Campaign in DC.  Jenny holds a B.A. in Environmental Studies from Bates College.  In her free time, she enjoys exploring new hiking trails, alleyways, and swimming holes.
---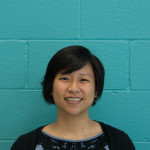 Alice Huang, Food Access Planner
Alice Huang is the Food Access Planner with the Baltimore Food Policy Initiative. She works closely with Baltimore's Public Markets to develop strategies to increase healthy food availability in Baltimore's food deserts. She also provides technical assistance to small retailers on SNAP and WIC related issues and is responsible for coordinating Food PAC. Alice holds a Masters of Public Health from Johns Hopkins University and has experience in project management and health behavior research. While originally from California, Alice has lived in Baltimore City for over 10 years and now considers it her home. She enjoys running and exploring different trails in the city. In her spare time, she loves baking, creating traditional Taiwanese dishes, and trying out new foods.
---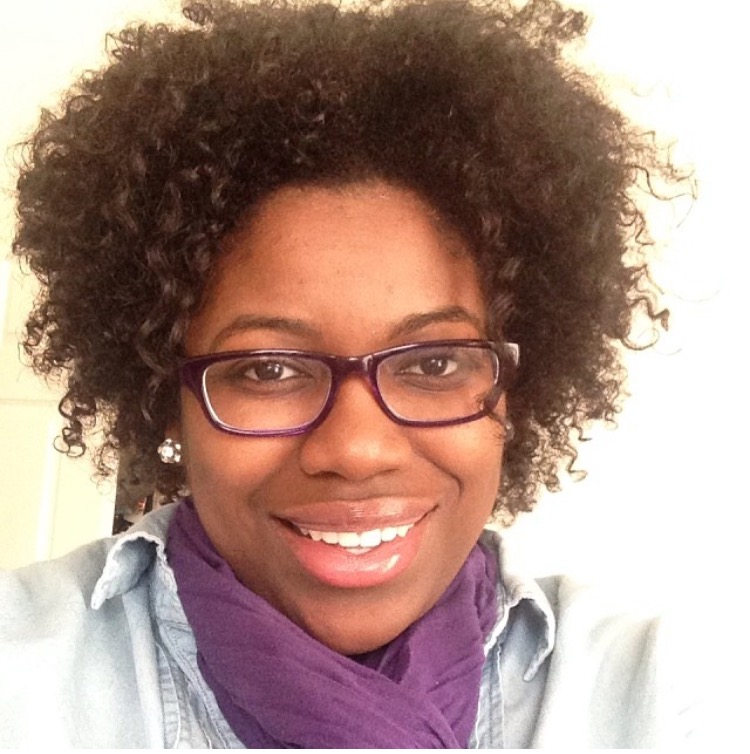 JaLeesa Tate, Coastal Resources Planner
JaLeesa Tate is the Coastal Resources Planner in the Baltimore Office of Sustainability.  She oversees the Critical Area Management Program and the tidal floodplain.  Her work focuses on improving water quality, conserving and restoring habitat, and ensuring the safety of residents in the floodplain.  JaLeesa is also a Certified Floodplain Manager.  Prior to joining the Office of Sustainability, JaLeesa worked for the Salisbury – Wicomico County Planning Department as an Environmental Planner.  JaLeesa has a B.S. in Geography and Geosciences from Salisbury University.  In her free time she enjoys exploring the City by finding local restaurants, theaters, and rooting for the O's.
---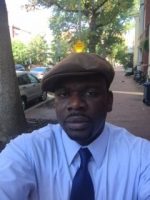 Victor Ukpolo Jr., Floodplain Manager
Victor Ukpolo Jr. is a native Baltimorean and Environmental Professional. His professional focus has been community development through supporting progressive environmental policies that encourage the health, safety, and economic sustainability of communities. In the Baltimore City Planning Department, Victor works as an Environmental Planner, who operates as a Flood Plain Manager within the Office of Sustainability. He is a graduate of Morgan State University (Bachelor of Science in Biology) and California State University, Los Angeles (Master's Degree in Environmental Science and Engineering and Certificate in Geographic Information Systems). He has worked for environmental non-profits and local environmental government agencies in Los Angeles, CA; Washington D.C. Metropolitan Area; and Baltimore City, Maryland on solid waste, lead-based paint, storm water, and environmental planning.